Here at Cat Asylum we are plundering the archives to achieve something unique – a voyage into the great tastes formulated by the master brewers of the past. Every beer is something newly recreated, another chance to discover what history tasted like.
Historical beers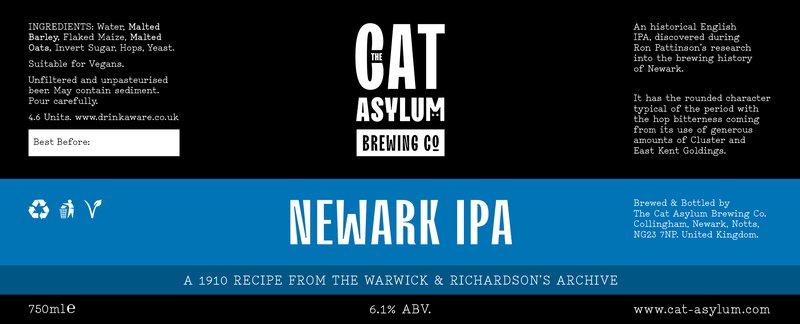 Newark IPA
A 1910 recipe from the Warwick & Richardson's archive.
An historical English IPA, discovered during Ron Pattinson's research into the brewing history of Newark. It has the rounded character typical of the period with the hop bitterness coming from its use of generous amounts of Cluster and East Kent Goldings.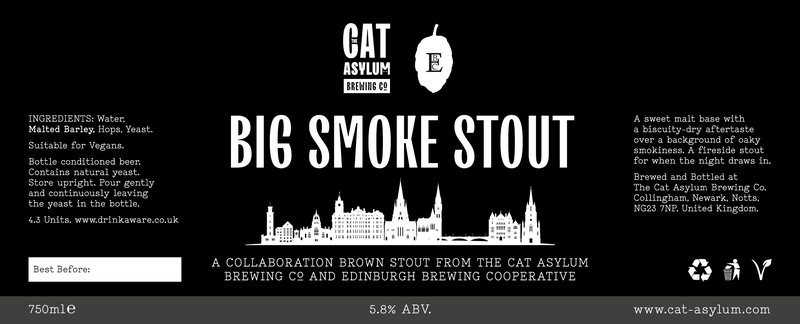 The big Smoke Stout
A collaboration brown stout from the Cat Asylum Brewing Company and Edinburgh Brewing Cooperative.
A sweet malt base with a biscuity-dry aftertaste over a background of oaky smokiness. A fireside stout for when the night draws in.
Modern beers
Saisons and other beers